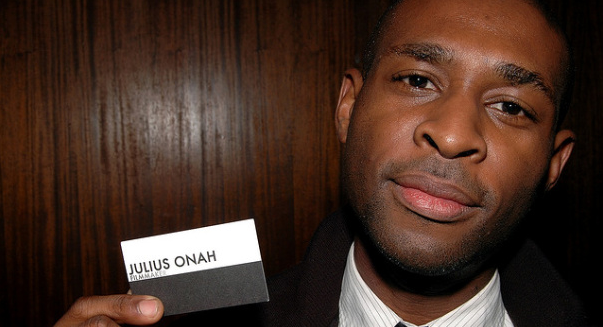 On the next Double Down Film Show we'll delve deep into the practical realities of making your first feature with writer/director,
Julius Onah. Julius was named one of Filmmaker Magazine's 25 New Faces of Independent Film. His debut feature, The Girl Is In Trouble, is executive produced by Spike Lee, stars Columbus Short and

Wilmer Valderrama

, and is
poised to launch him firmly onto the independent film scene.
A graduate of Wesleyan University's theater program, Julius
transitioned from being in front of the camera to writing and directing. He's currently a Thesis student at NYU's grad film program where he's shot a slew of notable short narratives and documentaries with diverse casts and subject matter that have gained him international festival attention including Szmolinsky

,

Linus

,

and The Boundary.
(*Get the special password to

view

these films TONIGHT on the show.)
· How did SPIKE LEE come on board as Executive Producer?
· What was the HARDEST part of directing his first feature?
· Why does he use so many INTERNATIONAL characters and settings?
· Why did he love making two films entirely on CELLPHONES?
· How can budget and time limitations HELP you as a filmmaker?
We'll answer all these questions and more in an insightful and wisdom-packed interview with writer/director, Julius Onah. Why learn it the hard way on your set, when you can learn it right here on the
Double Down Film Show
first? We aren't film fans, we're filmmakers helping other filmmakers every Wednesday night at 9pm E.S.T.
Be sure to Join Our Facebook Fan Page too!
FILMMAKING REALITY STARTS HERE.
The Double Down Film Show
Every Wednesday, 9pm - 10pm E.S.T.
Call-in Number: (646) 929-1956
Stream Live:
http://www.blogtalkradio.com/DoubleDownFilmShow
OR
Subscribe or Download: