Thursday, June 25, 2009
When this performance was first aired live in 1983, everyone knew they were watching history...This was Michael at his best.
Tuesday, June 23, 2009
This Wednesday on the
25th
jam-packed episode of the
Double Down Film Show
we're going to break down what it takes to create quality
Music Videos
on any budget.
First on deck is returning guest,
Director of Photography - Cliff Charles
, of
The People's DP
who shot
When the Levees Broke
as well as Pete Chatmon's new documentary
761st
. Apart from collaborating with Spike Lee on several projects, Cliff has shot dozens of music videos and concerts with artists such as
Mos Def
, R&B singer
Joe
,
Fabolous
,
Busta Rhymes
and
Young Jeezy
. His work has been featured on HBO, MTV, BET, and on big screens everywhere. His latest venture is an educational site for cinematographers called
TPDP.TV
. We'll discuss style, camera choice, crew and more!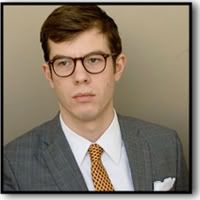 Next on deck, is one of the hottest up and coming music video directors you've never heard of until now…Benjamin Ahr Harrison. Through his Brooklyn-based production company,
Machine Man Inc.
, Ben has directed music videos by major and indie label artists such as
Jake Lefco
, Unconscious Logic, and two videos for artist
A-Pinks
that have gotten more than a million YouTube views each. His rare full package skills as a director, shooter, editor, visual FX artist, and animator have allowed him to consistently maximize production value and creativity on limited budgets.
Tune in and get another free serving of golden filmmaking advice on a silver platter.
Busta Rhymes
I Got Bass
Music Video
shot by Cliff Charles, directed by Vid Arroyo
Busta Rhymes-I Got Bass-Music Video Directed by: Vid Arroyo aka Cine-Style Vid [Directors Cut] from Vid Arroyo on Vimeo.
Jake Leftco

Out of My Comfort Zone

Video
directed by Benjamin Ahr Harrison
Comfort Zone HD from Benjamin Ahr Harrison on Vimeo.
A-Pinks'
If My Hood Could Talk
music video
directed by Benjamin Ahr Harrison
If My Hood Could Talk from Benjamin Ahr Harrison on Vimeo.
The Double Down Film Show...Filmmaking
Reality
Starts Here!
Listen Live Every Wednesday 9pm-10pm E.S.T.
Call-in Number:
(646) 929-1956
Listen To It Online Here:
http://www.blogtalkradio.com/DoubleDownFilmShow
*PS - If you can't tune in live, you can still

stream

the show or save the

podcast

to your iPod later at the site above.
Monday, June 22, 2009
With the recent success of 3D theatrical releases, and a slew of new pictures on the way (anyone else excited for the Jim Carrey vehicle
A Christmas Carol
?) it's no surprise that home entertainment companies are busily developing their own 3D products. Home users can already purchase 3D TVs, like
Samsung
and
Mitsubishi
's rear projection and flat panel 3D-compatible TVs.
Unfortunately, this technology is not affordable for your everyday Joe Schmo like me. Most of these TVs require additional purchases, including the purchase of those ever-important and fashionable 3D glasses. And lets face it, if you're gonna put the money into a 3D rear-projection system, you're sure as hell gonna want enough pairs of glasses to enjoy a movie with family and friends.
For the filmmaker interested in 3D, Panasonic is developing "
a professional 3D Full HD production system
", whatever that is. It sounds like fancy-talk for "I can make 3D movies in HD. Look at me!" The product is still in development, and pricing is not set.
For more information, check out reviews for 3D glasses
here
, and breaking news on 3D developments at
3D Roundup
.