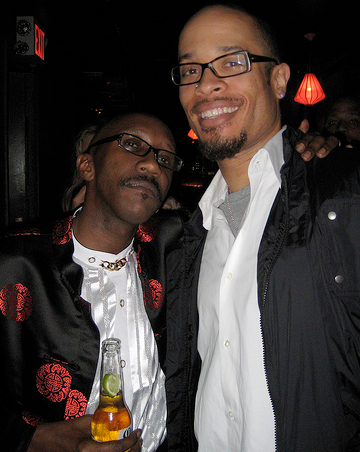 In our ongoing effort to better serve our fellow filmmakers,
Down and Dirty DV
has teamed up with
Double 7 Film
to bring you yet another new FREE filmmaking resource...
The Double Down Film Show.
The Double Down Film Show is an hour long experience of "real talk" about what it takes to get your project from script to screen and establish a career in film and tv.
Every Wednesday night myself and Pete Chatmon of Double 7 Film will deliver all of the production, technology, business, and motivational support that filmmakers need to achieve their filmmaking dreams.
Each week our guests include entertainment celebrities, leading industry thinkers, and hustlers on the rise. You are all invited to participate by calling in with your filmmaking questions, career concerns, and with questions for our guests.
We've all gambled on our own careers and dreams, but now it's time to double down, baby! We'll show you how every Wednesday night, so place your bets on The Double Down Film Show!
Time: Wednesdays - 9pm to 10pm

Call-in Number: (646) 929-1956
Listen to on your computer or phone live every Wednesday at 9pm: